#1 Performing Promotion in 2 Years Based On Uplift Analysis

The Avengers program lifted supply chain ADU comp +4%, YoY and +17% compared to a 3-year average on an actualized basis. Uplift analysis showcases a +7% ADU lift compared to historical promotions, placing Avengers as the #1 performing promotion since 2017. This strong performance showcases the value of this TMS/Disney partnership and its ability to capitalize on the record-breaking movie franchise to deliver results for McDonald's without discounting product.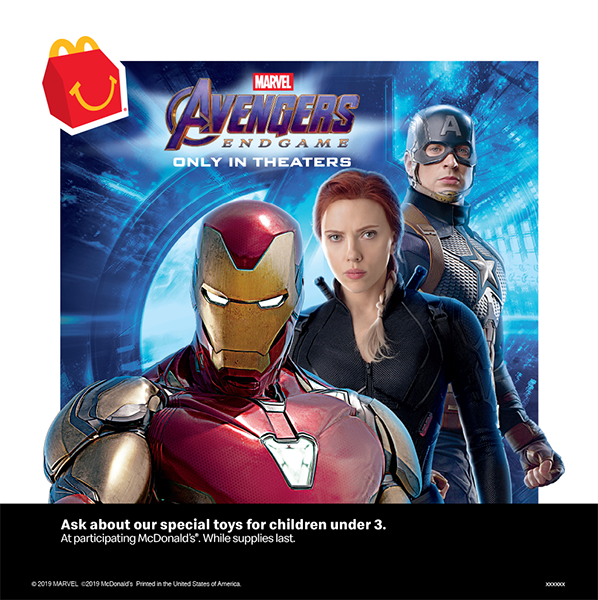 In line with an omitted prizing mechanic, the Avengers digital reach was hindered with a -69% lower registration rate than previous promotions as it lacked a true incentive to drive sustained influence. This indicates that incentivized programs create the most effective trigger and maximize gratification. However, it also showcases that strong licensing delivers broad content consumption and brand moments with consumers.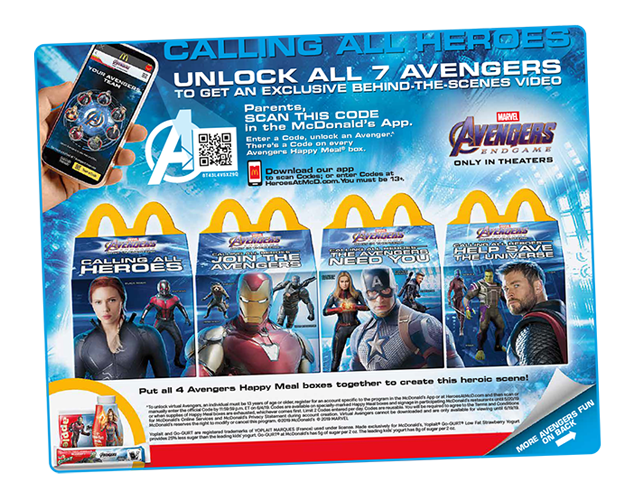 Avengers continued the digital evolution of GMA promotion activation as 79% of promotion visitation occurred on GMA, a +23% increase from the previous record set by Trick Treat Win. While visit volume was lower than other promotions, this showcases promotion capabilities of generating increased GMA usage and training users to interact with the app for longer periods of time.